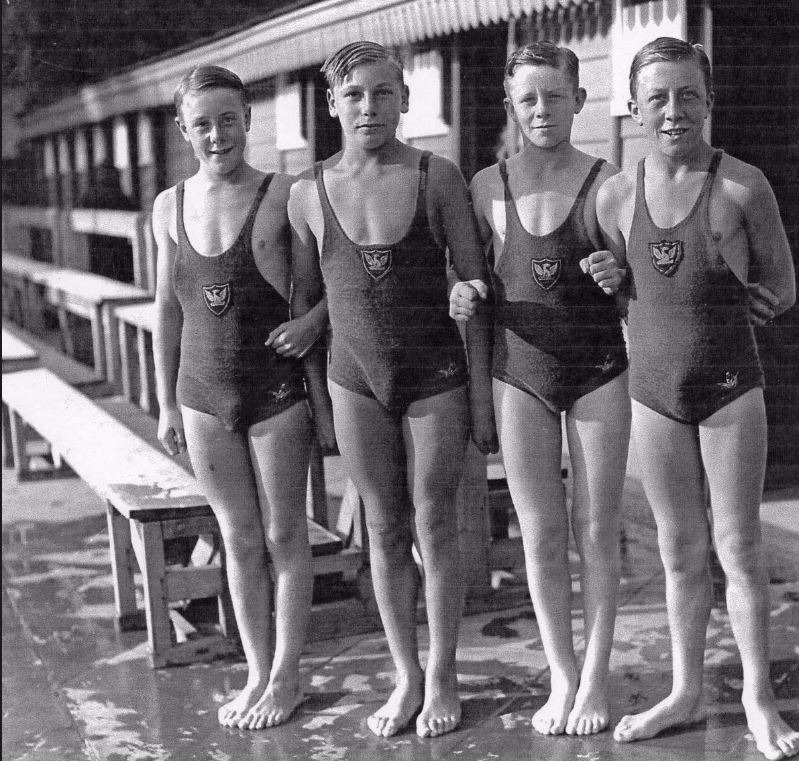 Early club swimmers at Cirencester's open-air pool
Swimming in Cirencester began in May 1870, when the town's open air swimming bath, 'as fine as any in the kingdom', opened, with good attendance from the general public.
The pool saw many swimming galas over the years up to the First World War, during which a swimming club was established, and water polo matches were played against teams from Cheltenham, Stroud and Gloucester.
The current club was founded in 1931 when the open-air pool was reopened with improved facilities, including a heating system to maintain the water temperature at not less than 60 degrees (around 15C), a shallow pool for young children, and dressing boxes for both males and females to enable arrangements to be made for mixed bathing 'under proper regulations'.
The club had a water polo team and many of the Club Championship trophies date back to this time.
Swimmers used to meet from April to October only, until the opening of the indoor swimming pool at Cotswold Leisure Centre in 1972 allowed year-round training.
[With thanks to wiltsglosstandard.co.uk]